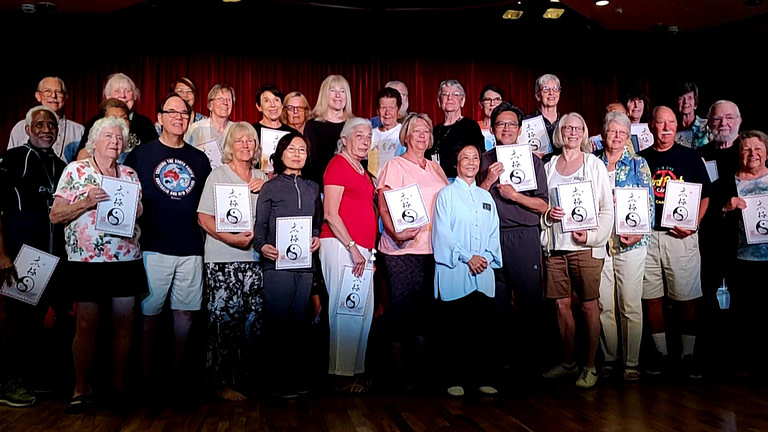 Master Instructor: Sui Huang
Learn More About Sui
She is an extraordinary, native Chinese Tai Chi and Qigong Instructor whose inspirational lessons, demonstrations, and performances have pleased a wide variety of students and audiences worldwide.
For the beginner or a seasoned practitioner, she is trained to assist you in effectively reaching your goals. Whether you are on land or on a cruise ship, she provides practical and easy-to-learn methods for you to achieve the benefits that Yang style Tai Chi and Qi Gong has to offer.
Qigong has long been used in Chinese medicine which is, in fact, a complete system of medicine that has successfully treated many common health conditions for more than 2,500 years.
Let her lessons show you the way you can start out to improve your health and fitness for a better life.
Sui Performing On Location and On Stage