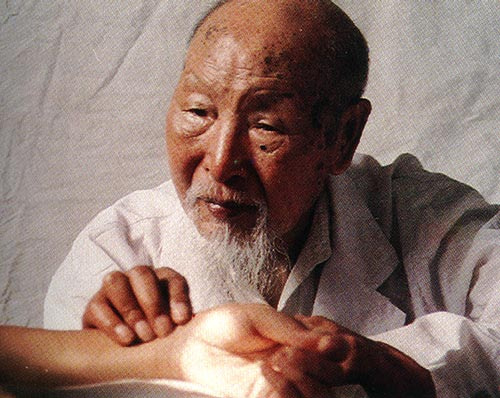 Background:
From 2012 until 2018, I had a number of major operations to replace knee, hip and shoulder joints along with a couple of operations to fuse some spinal joints and remove spinal spurs that were damaging my spinal column. The damage to the spinal column apparently did permanent damage to the spinal column to the extent it cause numbness to both legs from just above the knees on down to the soles of my feet along with numbness in my left hand starting just above the wrist to where I have only about 20% feeling in the hand.
It wasn't until around 2014 that I had studied enough Chinese self-healing information to change my lifestyle and diet to where I stopped taking my life-time blood pressure and cholesterol medications that I had been taken ever since I can remember. I went cold-turkey and have never looked back, To this day I have no ill effects and have more control over them. This proved to me that the pharmaceutical industry with the consent of the doctors who prescribed the medication only wanted to mask the problem and create a drug addict out of me in lieu of finding a cure for the problem. The cure turned out to be a pretty-much vegetarian diet and exercise.
The knee replacement went well with the hip replacement being the easiest one from which to recover. The shoulder joint replacement is another story. Local Sarasota Dr. Daryl Miller did the surgery in 2018 and my shoulder still gives me pain to this day. In 2020, I went to him telling him something is pinching a nerve or something and that, at times, was very painful. His response was to suggest tests (some of which I tried) and cortisone shots to mask the pain. I countered that a "real doctor would try to cure it and not just mask the problem with drugs. If I took anything it would be natural healing herbals and not pharmaceuticals. I really wanted him to go in again and surgically fix things. He wouldn't do it.
Which brings us to the acupuncture aspect. Up to now, I never thought much of acupuncture since Medicare and Medicaid paid all my medical bills for the operations but the acupuncture would have to come out of my discretionary funds I'd had left after paying my main bills. To do justice, one needs to get continuing treatments until the problem goes away and is cured. So, I put it off as there didn't seem to be a need.
This past June, I went to my PCP (primary care provider) at the Senior Friendship Center where I had been going for years. Since I was on a healthier regimen, the only checkup I got was once a year, I would get a complete blood workup. This time the doctor informed me that I had CKD (Chronic Kidney Disease) stage 3A (Stage 5 is total failure). I did my Google research for various type of treatments but more focused on diet and natural herbs. Rather than just jump in and buy some of the herbs that would treat the immune system and would help the kidney, I decided to get expert advice from a Doctor of Oriental Medicine (DOM) who practiced Traditional Chinese Medicine (TCM).
The doctor I settled on was one whom I had found in my search quite some time ago but my insurance wouldn't cover it. But since that time I had signed up for a Medicare Supplement PPO plan with UnitedHealthcare (UHC) whose benefits allowed you to go to 12 acupuncture sessions a year. Great! But, he wasn't in the Provider network. No problem, UHC allowes you to go outside of the network and get reimbursed. So, needless to say, I jumped on the phone and made an appointment with Dr. Ruin Zhao in Sarasota not far from Sarasota Memorial Hospital. He saw me within a week unlike other medical practitioners where it can take from one to two months out to get an appointment.
Now, on the first visit, he interviewed me in an initial New Patient Evaluation which took about an hour. One of the things that impressed me, from what I had read about TCM, was that their diagnoses involved checking your pulse in 3 different places and inspecting your tongue. After looking at my tongue (see eBook on Tongue Diagnosis), he said that I had some kidney problems which we discussed further and after that, he said he had some Chinese Herbs that should help the problem.
I was amazed and delighted to find out that he determined within 30 minutes of entering his office something it took over a month to find out from my PCP at the Senior Friendship Center. I even got some herbal medication to take home with me to start working on the Kidney. This went a long way to inspire my confidence in his abilities. However, look them over and I think you will agree with me that he has superior knowledge and education compared to a typical Western doctor.
If you will notice that he is associated with the H. Lee Moffit Cancer Center in Tampa and if you or someone you know has cancer, take a look at our Guo Lin Cancer Treatment Course and make an appointment to see Dr. Zhao.
As a side note: Traditionally and as opposed to Western medicine, a DOM is taught to know the whole body and the interrelations of it's parts and from there, determine the best way to treat and hopefully cure the problem. Western doctors normally will send you to a specialist(s) and then recommends pharmaceuticals or worse yet…surgery to correct the problem. For DOMs, IMHO surgery is a typically last resort.
The next major problem was the numbness in my legs which he said he would treat with acupuncture…which he did and then had me rest on the table for about 1/2 hour or more. Now, we let nature take its course and that will be an updating post for a future date.
For your own benefit and edification take a look at his website, get some of the books on this site related to TCM and healing, then study and learn from them.
As a gift for trying him, tell him that you learned about him from this website and have him let me know that my website prompted you to go to him and become a patient of his. In doing so, I will let you choose any PDF eBook on this site or that I can get from my sources as a free gift for you taking the time and effort to patronize him.
###