Beijing Information
Chinese: 北京 Běijīng /bay-jing/ 'Northern Capital' Location: Northeast China Population (city): 12M
---
Be sure to see the Beijing Videos page.
As one of the world's great ancient capitals, and the modern era capital of China, Beijing is a must-see, because it is home to many of the finest icons of China's imperial and recent past.
Standing side-by-side with old Beijing's crimson palace complexes are the city's impressive skylines. Beijing is a superb example of the great transformation China has undergone as it burst into the 21st century. Beijing's travel industry has forged forward after China's economic reforms in 1978, and the city is now one of the most popular tourist destinations in the world.
As one of the world's great ancient capitals, and the capital of the world's upcoming second superpower, Beijing is the most important and interesting city in China, both in relation to tourism and to understanding China.
 Top Reasons to Visit Beijing
For more than 800 years, Beijing served as the capital of six ancient dynasties, the most famous being the Ming (1368–1644) and Qing (1644–1912) dynasties.
It is home to the greatest collection of sites from China's imperial past, including the Great Wall, the Forbidden City, the Temple of Heaven, and the Summer Palace.
Though it's not such a big tourist draw, Beijing's modernity is also interesting. If you have no time to go to Shanghai, Beijing offers you a chance to appreciate modern China — with its hi-tech infrastructure and super-modern buildings, like the "Bird's Nest" National Stadium and the Water Cube.
There is also a palpable prestige in Beijing, fitting for the capital of this proud and powerful nation. Sample it at Tian'anmen Square during flag ceremonies at dawn and dusk, and at the Mausoleum of Chairman Mao.
Beijing Is a Chinese Cultural Hub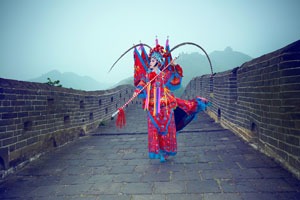 A Beijing opera actor on the Great Wall: China's culture and architectural feats are top reasons to visit.
Beijing is one of China's foremost cultural hubs, with its own renowned duck dish, its opera, housing styles, dialect, etc.
The world-famous Peking roast duck is a must-taste food in Beijing. With a history of more than 600 years, it is China's most famous imperial dish and has become a symbolic of traditional Chinese food.
Beijing opera, one of the classic art forms of imperial China, is regarded as one of China's cultural treasures.
The ancient alleys, the hutongs, are the last bastions of traditional courtyard houses in Beijing. The best way to travel around the hutongs is by taking a rickshaw.Beijing, China's capital city, is a vibrant mix of history and modernity. Having served as the capital of the country for more than 800 years, it is home to some of the finest remnants of China's imperial past.Beijing is brightened by its glorious past, but is by no means stuck in the past. Behind its rich and complex historical tapestries, everyday life unfolds with bewildering variety. From the commanding austerity of the Forbidden City to the hectic bar street at Sanlitun, Beijing is overflowing with a unique charm, beckoning visitors from around the world to lose themselves in the furious pace. You may list hundreds of reasons to visit Beijing, but the following reasons should be on the top of the list.

 

1. Numerous Historical Monuments

Beijing boasts a history of more than 3,000 years, of which more than 800 years were as the national capital. It has many places of historic interest, including the Temple of Heaven, where ancient emperors performed solemn rituals for bountiful harvests; the Summer Palace, ancient emperors summer retreat; and the Ming Tombs, the mausoleum of 13 emperors of the Ming Dynasty.

2. The World's Largest Collection of Grand Tourist Sights

Beijing holds many magnificent sights that set national or even world records, including the Great Wall, the longest man-made structure in the world; the Forbidden City, the largest and best preserved ancient architectural complex in the world; and Tian'anmen Square, the largest famous city square in the world.

3. Well-Preserved Historic Culture

One of the major attractions in Beijing are the zigzagging hutongs, an integral part of Beijing's local culture. Created in the 13th century, the Hutongs are actually small public alleys with private courtyard residences. It is the way Old Beijing used to be. Hutongs are like folk-custom museums, presenting a window into a traditional way of life intertwined with the old architecture and maze of narrow streets.

4. Lively Outdoor Markets

Beijing has several shopping districts offering a mind-boggling variety of goods. Besides the traditional shopping districts, including Wangfujing Street and Qianmen Street, the lively outdoor markets should not be missed by foreign travelers. Check out Panjiayuan "Antiques" Market and Xiushui Street for local specialties such as fresh-water pearls, antiques, silk, and much more.

5. Colorful Nightlife

As the capital city of China, Beijing attracts people from all over the country and the world. The diversity and vitality of the city has endowed Beijing with a varied and colorful nightlife. Lots of people choose to relax themselves in the bars. The numerous shows and performances, including Peking Opera and acrobatics, are attractive to lovers of live entertainment.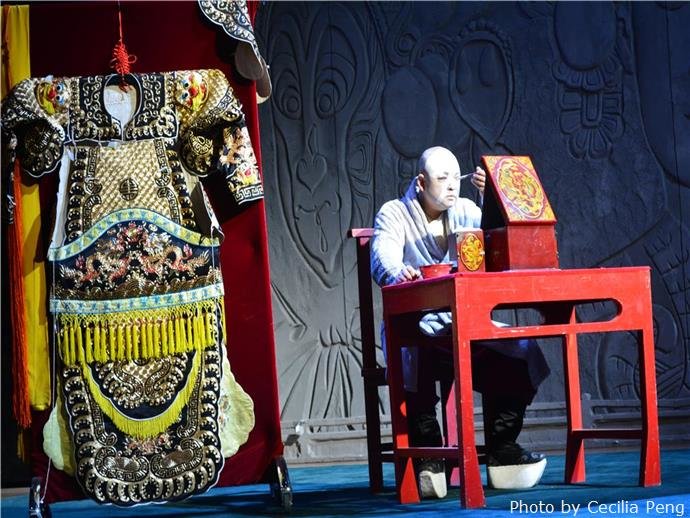 6. Accommodation of All Levels
Beijing has great appeal to both domestic and international travelers. To cater for the booming tourist industry, Beijing provides accommodation that can meet all budget levels, including boutique hotels, star-rated hotels, hostels and inns.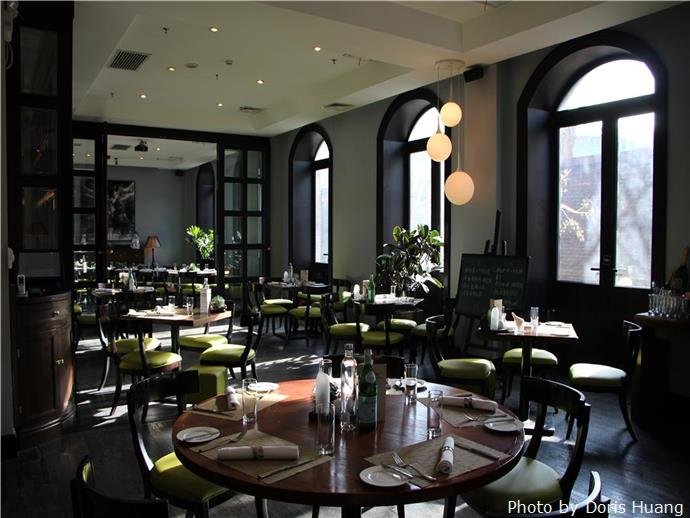 7. Convenient Transportation
As the nation's capital, Beijing is the center of domestic transportation. It also has many international direct flights to major cities of the world. Air and rail connections link Beijing to virtually every point in China, and fleets of buses head to destinations around Beijing.
8. Post-Olympic Atmosphere
Beijing magnificently hosted the 2008 Olympics. The city as well as the whole nation geared up enthusiastically for the Games. The city has become even more beautiful and the air cleaner as a result.
A visit to the Olympic site will offer you an aftertaste of the glorious moments of this magnificent event, and a chance to view a couple of architectural marvels holding state-of-the-art sports facilities.

Top Things to Do in Beijing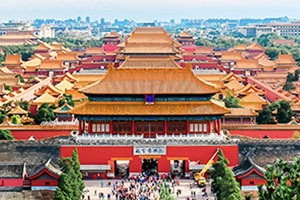 Forbidden City
Walk the Great Wall: On Trip Advisor in 2018, the top #1 and #3 things to do in Beijing are visiting  the Mutianyu and Badaling sections of the Great Wall, respectively.  
Explore the Forbidden City: the second most popular attraction in Beijing. It is hard to get an idea of the great size of the imperial palace until you are in it.
Savor the Summer Palace — where one palace was forbidding, this one is inviting! Wander around where royals relaxed in the warmer months.
Hutong discovery. Sightsee, shop, and savor delicate snacks in ancient residential and shopping streets.
Enjoy entertainment that's some of the best in the East; acrobatics and martial arts performances, Beijing opera, …
Dine on duck, Peking style, and other tasty Beijing cuisine.
Popular Hutong Walking Routes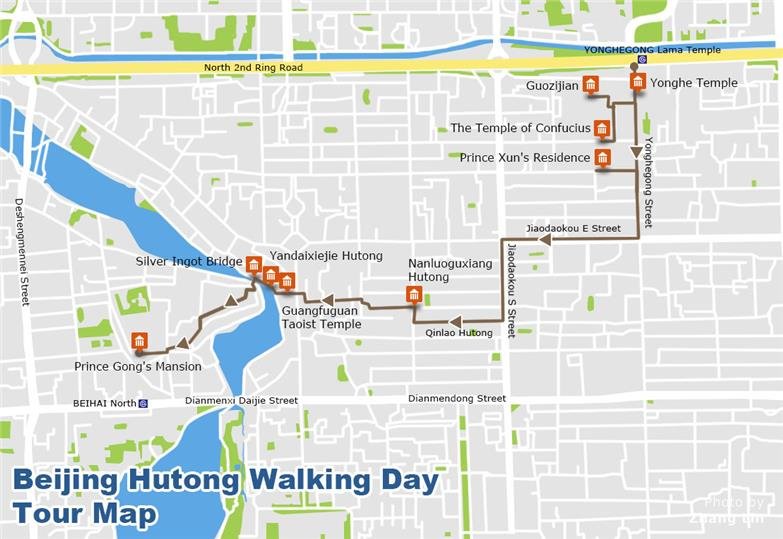 Beijing Hutongs Walking Tour Map
Lose yourself in the historic narrow hutong alleyways. Many old Beijing residents still live in the hutongs, soaked as they are in history and packed with numerous delicate shops and cafes. Hutong exploration may be one of the most interesting experiences for visitors to Beijing.
Beijing Nightlife
Beijing is spoiled by such a wide variety of nightlife choices. Housing an estimated population of 107,000 expats (2018), the city is never short of western-style cafés, bars and clubs. Plus, Beijing is the engine of China's underground rock music.
What to Eat in Beijing
In Beijing, there is a limitless range of international cuisine to choose from, in every price range. It is easy to find Chinese restaurants, Western restaurants, vegetarian restaurants, Muslim restaurants, and Asian restaurants.
One of the most famous specialties of Beijing is the Peking roast duck. 
Shopping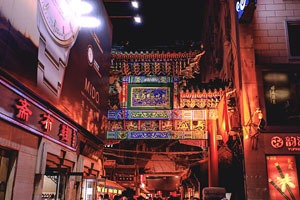 Wangfujing Street
Beijing can be a shopaholic's heaven. World famous international-brand shopfronts are packed along Wangfujing Street, which doubles up at night as an exotic snack street.
Apart from that, Beijing is home to Qianmen Street and Dashilar Street, two classic commercial streets that have prospered for centuries. Beijing also hosts bizarre antique markets, amazing to tourists.
Hotels and Where to Stay in Beijing
Beijing is an international city with a vast range of accommodation suiting every budget from luxury hotels to guesthouses. If you want to experience old Beijing life, you can opt to stay in a traditional hutong courtyard.
Weather and Best Time to Visit Beijing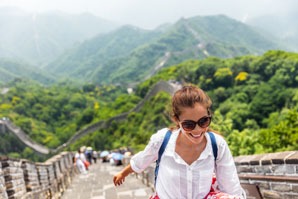 Beijing is approximately at the same latitude as Philadelphia in the U.S. (but drier in winter and wetter in summer) and Madrid in Spain (though colder in winter). 
Although you could travel Beijing throughout the year, autumn (September and October) is the most highly recommended season to visit for the relatively comfortable temperatures and the scenic beauty.Below is the weather chart for Beijing for your reference.
Beijing's air quality is improving, with better public transport, restrictions on the use of vehicles, and the relocation of factories. 
Breathing Beijing's air for six average days is the equivalent of smoking just one cigarette, which is not bad for a large developing world city. See What to Do on a Low Air Quality Day in Beijing.
Weather
Beijing is approximately at the same latitude as Philadelphia in the U.S. (but drier in winter and much wetter in summer) and Madrid in Spain (though colder in winter).
Air Quality
Beijing's air pollution and traffic congestion are being tackled with improved public transport, restrictions on the use of vehicles, and the relocation of factories. Daily and localized variations in airborne particle levels are great, with some days below the WHO's strictest targets. Breathing Beijing's air for six average days is the equivalent of smoking just one cigarette, which is not bad for a large developing world city.
Beijing's air quality, apart from pollutants, is greatly affected by occasional dust storms in the spring, and humidity contributes greatly to the haze in summer, which is the worst time of the year for visibility and air quality. Shutterbugs will probably find an autumn trip best for photography.
In Beijing, December is generally considered to be the worst month in terms of air quality.
If you haven't booked your trip yet, in the past few years May has been the best month, which is also when the weather is best (warm, not too dry nor too humid, with the occasional little bit of rain). When summer hits after May, you'll find more rainfall, and a higher chance of pollution, too.
Thankfully, when the air in Beijing is good, it's really good. Winds coming in from the north and northeast, especially in winter, bring chills but amazing blue skies that are much better than Europe's grey lasting winters.
Be sure to see the Beijing Videos page.